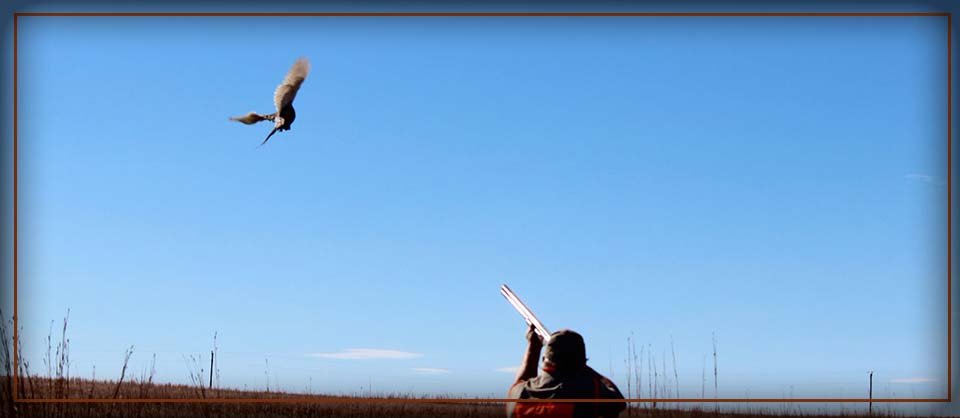 Navigation:
Home
> About Upland Bird Guide Service, LLC
About Upland Bird Guide Service, LLC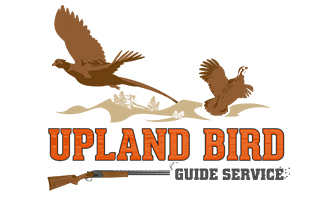 Upland Bird Guide Service has teamed with Buster's Outfitters to offer some of the best pheasant and quail hunting Kansas has to offer. We have over 45,000 acres of land to hunt which allows ample opportunity to pursue pheasant, quail, prairie chicken, geese and ducks. Whether you are an experienced hunter or you are hunting upland birds for the first time, it is our mission to provide you with the hunting experience of a lifetime. Our guides have a passion for bird hunting that ensures each customer that every effort will be taken to give them the opportunity to fill their limit of birds each and every day.
In a typical hunting day, abundant wildlife can be seen including deer, geese, turkey, and of course the upland birds you've come to hunt- pheasant and quail.
Your hunting day begins with a hearty home cooked breakfast and then it's out to the fields around 8:30- hunting till about 12:00. Returning back to the lodge for lunch includes another home cooked meal or lighter refreshments if you prefer. After a rest period we return to the field around 2:30 and hunt till around 5:30. After returning to the lodge for pictures, refreshments, and sitting around the campfire, dinner is served around 7:00. Dinner typically includes homemade appetizers followed by entrees such as grilled steaks, barbecued pork chops or chicken, elk chili and all the sides and salad to go along. Follow all this up with homemade deserts and you'll be ready to lounge by the campfire, play a game of pool or enjoy the big screen TV!
Each morning before heading to the fields to hunt, you can "warm up" by shooting some clay targets at our shooting range if you like.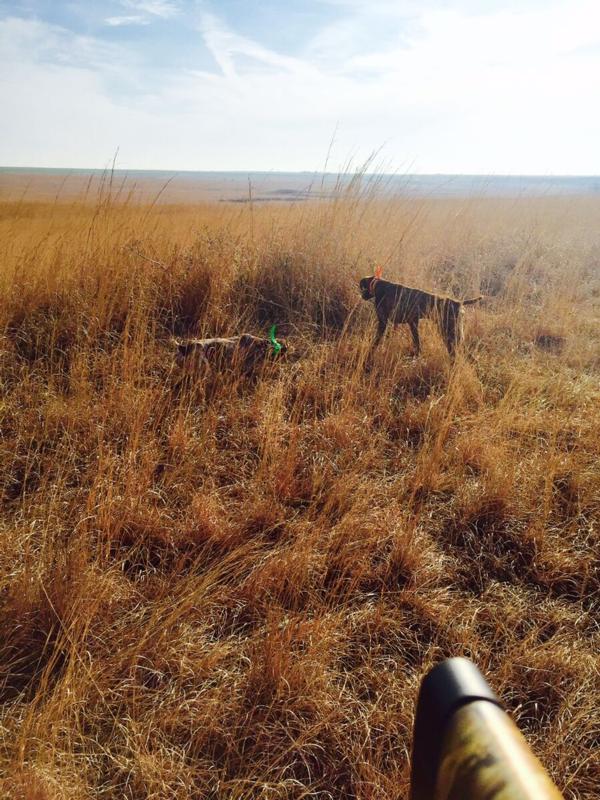 Professionally Trained Hunting Dogs
We use pointing dogs- German Short-haired Pointers and flushing dogs- Labrador Retrievers while hunting pheasant and pointing dogs while hunting quail. Labrador Retrievers are used for ducks and geese. We also invite our customers to bring their own dogs since we feel that watching the dogs work is one of the great joys of upland bird hunting. We also have kennels to accommodate your dogs.
We guide for upland birds in Kansas and our home state of Louisiana. If you enjoy hunting with our guides and dogs and wish to use our services in another state please feel free to discuss it with us.